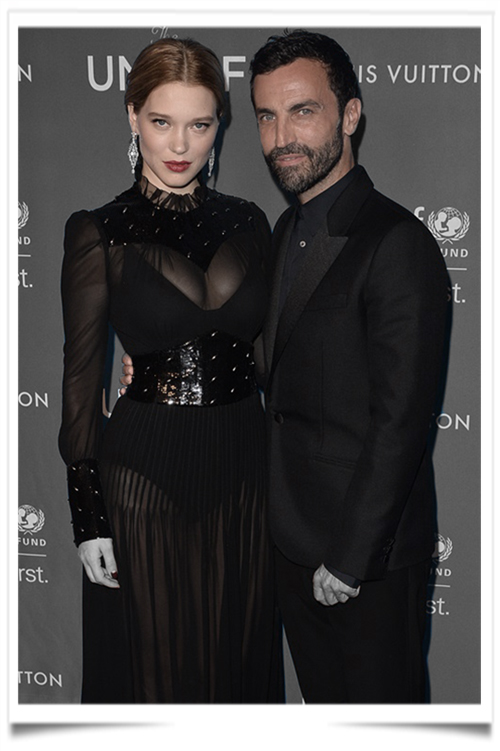 The sixth UNICEF ball was held on the evening of January 12, at the Beverly Wilshire Four Seasons Hotel in Beverly Hills. Every two years, the gala brings together stars of film, fashion and entertainment for an evening dedicated to charity and to the defense of children.
In 2016, it is David Beckham who was honored during the evening of Danny Kaye Humanitarian Leadership Award for his work as UNICEF Ambassador in the world.
Main partner of the event is Louis Vuitton which has sealed his collaboration with UNICEF in the protection of children in difficult situations.
The red carpet of the gala, which has seen parading, among others, Heidi Klum, Selena Gomez, Nicole Kidman and Mariah Carey as well as the actress
Lea Seydou who was accompanied by the creative director Nicolas Ghesquière. she was wearing a creation custom made Louis Vuitton signature.
Anonymode.