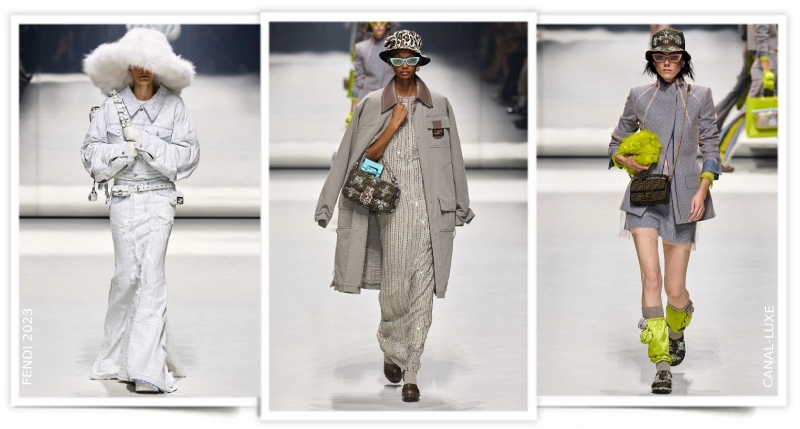 Kim Jones and Silvia Venturini Fendi came to town to mark a milestone, the 25th anniversary of the Italian label's Baguette bag.
In the front row, Kim Kardashian, Sarah Jessica Parker, and Naomi Watts held down one end of the bench, and Kate Moss, Shalom Harlow, and Amber Valletta the other. Only women who know well the media but not the fashion in fact. What Grace Jones was doing in the second row is anyone's guess, but who knows among the young people now Grace Jones muse of jean Paul Good? . Then, of course, there's what happened on the runway itself.
For the kicker, Linda Evangelista, who is the current face of Fendi, glided out, resplendent in a Tiffany blue opera cape, with a sterling silver Baguette bag in the crook of her arm. Jacobs, who joined Jones and Venturini Fendi for a bow, encouraged everyone to stand up not that the crowd needed any convincing.