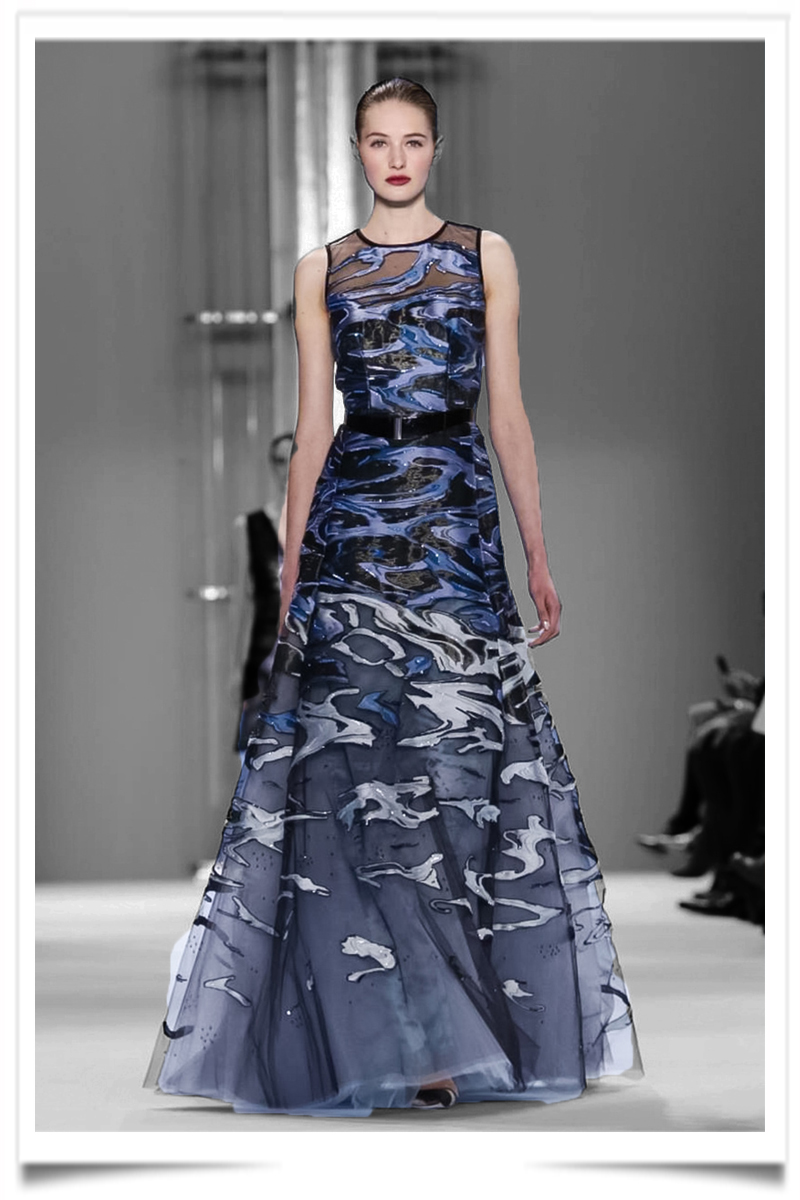 Last Monday, the favorite designer of the former first lady Jacqueline Kennedy Onassis, Carolina Herrera made waves on the catwalk for a Fall/Winter collection inspired by water.
Anna Wintour, the famous fashion journalist of Vogue, dressed in a black leather and red fur coat, went directly  backstage before the show for a quick embrace and to give a look at the new collection designed by Herrera.
At the first row we could notice the actress Dianna Agron and Olivia Palermo as guests of honor. Among the celebrities atttending to the show there was also Ivanka Trump, daughter of Donald and a businesswoman with her own jewelry, the american supermodel Karlie Kloss and the newly designer Victoria Beckham.
Caroline Herrera has designed clothes which move in a fantastic way and it is a young collection. She broke with catwalk rules by kitting her models out in flat shoes and foots, rather than towering stilettos.
After more than 30 years in the business, Herrera known for her lady-like clothes, says the secret of longevity is to look to the future. She is today beloved by celebrities looking for elegance on the red carpet. "You have to be in the future, you cannot go to the past and copy collections of the past," she said.