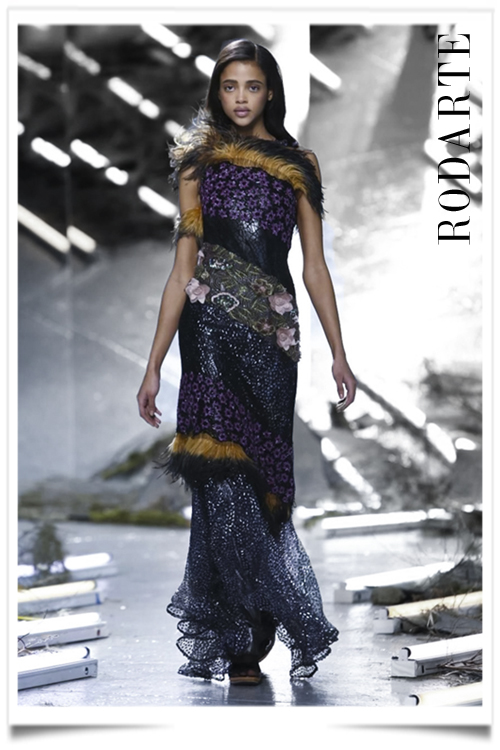 The Fashion designer Kate and Laura Mulleavy sisters turned to the beauty of birds and their poetic migration patterns to inspire their romantic yet rock and roll creations.
As the rock star sang their 70's classic "Run to Me" and the models appeared like shimmering sequined-covered exotic birds of paradise to close out the show, this collection reached its lyrical climax.
Actually, it's not quite fair to say that the Mulleavys didn't acknowledge the disco debt: Laura owned up to it after a bit of prodding, saying that her and Kate's interest in birds had guided them toward the disco theme.
Once again proving that Rodarte is a brand that dreams big and dares even bigger.
Never forget that Rodarte was nominated for its first CFDA Swarovski Emerging Womenswear Designer award in June 2006, followed by another nomination in 2007. Rodarte was awarded Continue reading →