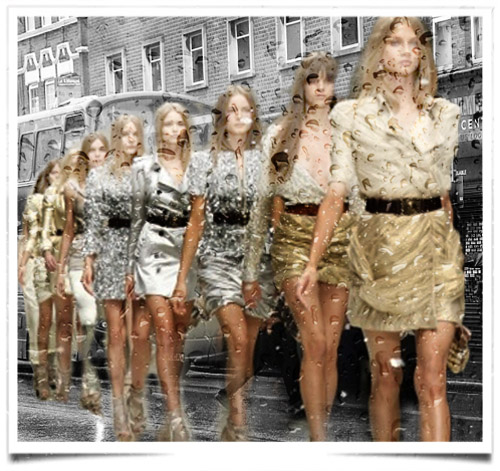 Riccardo Tisci is answering a cry from the great outdoors with plans to stage a Burberry presentation under British skies in September. Everyone's invited to the spring 2021 outdoor shoW.
The show will take place on Sept. 17 Tisci's lucky number and on the eve of London Fashion Week, which runs from Sept. 18 to 22. Burberry's chief creative officer said he wanted to channel the "purity and simplicity of the outdoors" and redefine the fashion landscape through new forms of expression.
After Bambi a Tisci signature featured big in his first collection for the brand, while hand-sketched, painted and collaged animal prints have pranced and swung their way across jackets, bags and silk scarves.
Riccardo Tisci: It will be a physical presentation that is open for all to experience digitally. I felt that through this concept, we could open new spaces to our community around the world and give everyone the opportunity to experience it together.
I do not believe that fashion weeks are to be stopped, they just need to be reimagined for the world we live in now. You know, there is nothing like the experience of being at a fashion show the energy in the room, the anticipation, excitement it is something beautiful that I would not want to see lost.
But we must recognize that the world is changing, and we must adapt and redefine our landscape through new forms of expression. Ultimately, to me, it will always be important to keep a physicality to fashion, to be able to see and understand the texture and movements of clothes, but in new ways.
I also feel that fashion has lost its sense of emotion in recent years.
Now that lockdown is easing and we can go outside more, I feel like I am so much more aware of what is around me. You can notice and appreciate simple elements of the outdoors. I have been experiencing this now back in London. When I am out on my runs I am now noticing all these beautiful gardens and parks. It has definitely made me very excited for the show."