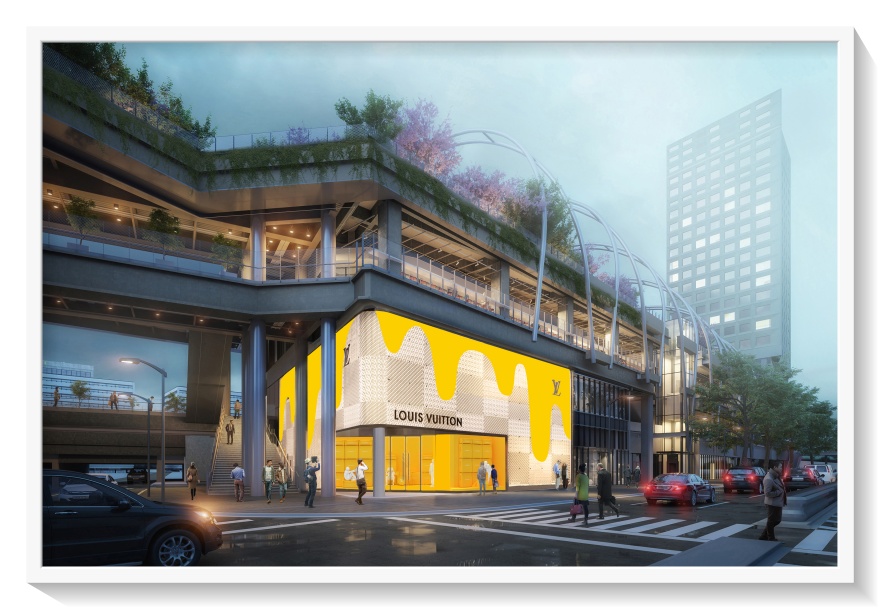 Louis Vuitton is opening its first ever standalone men(s store in Tokyo. Originally scheduled to coincide with the Summer Olympic Games in the Japanese capital, the opening comes as the country's economy is reopening cautiously against the backdrop of the coronavirus pandemic.
In line with the ongoing social distancing restrictions, the store in the new Miyashita Park mall will open on July 6 by appointment only. Advance booking online will be required until July 27.
The Vuitton store will offer ready-to-wear, leather goods, shoes, accessories, sunglasses, fragrances, travel and fine jewelry.
To celebrate the opening, the facade of the two-story boutique has been customized to mark the collaboration between Louis Vuitton men's artistic director Virgil Abloh and Japanese designer Nigo, creator of the clothing lines A Bathing Ape (Bape) and Human Made.
Vuitton has a close relationship with Japan, which was among the first markets to have access to Abloh's designs for the brand when they launched last year.