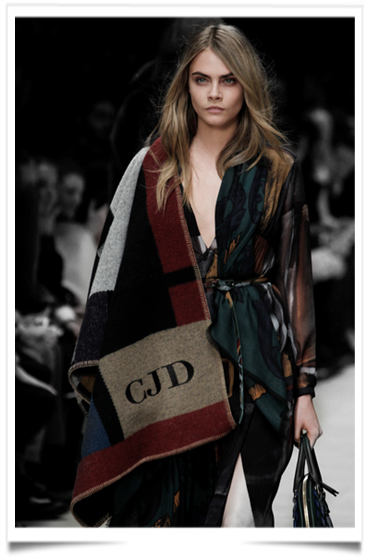 The brand's monogrammed blanket ponchos that have really hit home, not only with street style photographers but also with customers.
That particular success was part of a solid, if geographically patchy, third quarter. For the three months leading up to December 31, Burberry brought in £604 million (about $917 million) in revenue, a 15 percent increase from the year before.
Its double-digit growth in the U.S., Europe, the Middle East and Africa was tempered somewhat by low single-digit gains in Hong Kong, which accounts for about 10 percent of global sales Burberry CFO Carol Fairweather said on the company's quarterly earnings call.
.