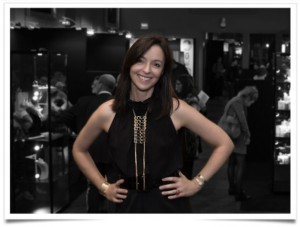 Today, we met Bernard Arnault at the new Trade show "Mes Créateurs Joailliers" in Paris downtown. After having lunched at "Le Coste" place St-Germain des Près, with his family he decided to have a glance at the fine Jewellery exhibition held at the Palais de l'Industrie.
Myrtille Mousson, who is the organiser, was quite impressed for the first edition of her show to meet the Magna of the Luxe. After an instant of panic she guided Monsieur Arnauld and explained to him why it lead her to organise such a show.
Monsieur Arnault found that some of the jellewery designers were very promising and to our mind he will surely have an eye kept on the next edition.