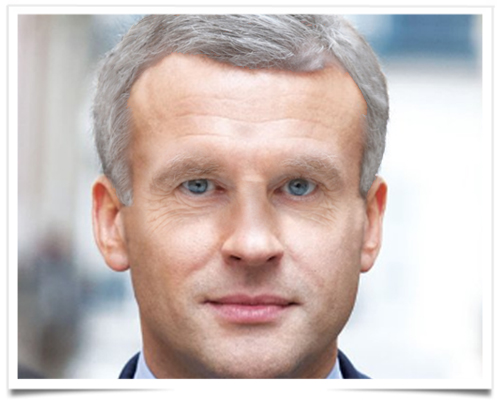 Last Friday, Bernard Arnault became the first major fashion industry executive after Pierre Berger, to support French presidential candidate Emmanuel Macron.
Arnault, chairman and chief executive officer of LVMH Moët Hennessy Louis Vuitton provides weight support to the center-left politician and former economy minister in an opened column published in French newspaper Les Echos.
Recently the magnate feared another major economic crisis, stating record-low interest rates; high stock prices; geopolitical uncertainty, with potential conflicts in the areas of trade, customs and currencies, and continued low growth in Europe.
Regarding "Leaving Europe? That was to ignore as we owe our prosperity to peace and to European exchanges since the last 60 years. Leave the euro? was to ignore too. We should never forget how much our common currency protects our savings and prevents the cost of our imports from soaring, notably for energy,".
Macron has some close links with the fashion industry. He seems to be closed to entrepreneurs and tech billionaires such as Xavier Niel, Delphine Arnault, the executive vice president of Louis Vuitton and daughter of Bernard Arnault and so on…
It is reported that she would have offered Macron's wife, Brigitte Trogneux, style advice when he was minister. Trogneux has often worn clothes and accessories of Louis Vuitton and twice attended the brand's fashion shows. She has also been spotted at Dior, another brand within the LVMH fold.
Bernard Arnault described Macron's program as a path of "hope and reason," noting that it was built on the conviction that the private sector is key to job creation.
He concluded by saying: "It was without hesitation that I voted for Emmanuel Macron." After having supported Donald Trumps, the French magnate only supports everything related  to business.
Anonymode