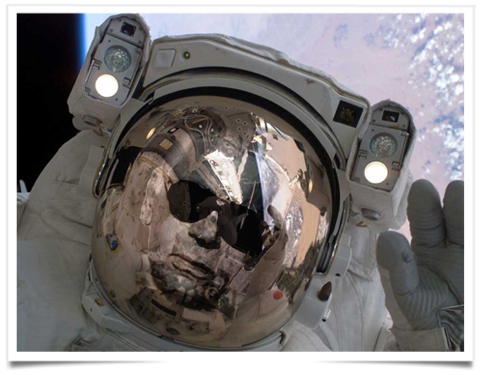 Karl Lagerfeld has revealed his true inspiration behind his space-themed show for Chanel last March: French astronaut Thomas Pesquet, who has kept the nation in thrall with his regular reports from the International Space Station since November.
The designer hooked up with the cosmonaut for a remote interview broadcast on French radio France Info. "I admire him. In fact, I was indirectly inspired not only by where he is, but also by his personality, because I think he is more charismatic than his predecessors,".
Asked if he would like to trade places with Pesquet, Lagerfeld demurred. "No, I think it's a little late for that. And the training is terrifying, on top of which I only speak four languages, and he must speak six, so you see, it's not enough,".
The designer did have one special request. "Is there a way to design a room in my house where I float around? I would quite enjoy that.