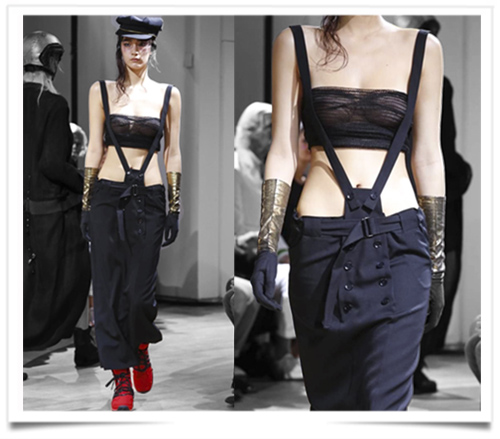 At 71 years old it seems as if Yohji has just discovered the women body. Till now his colletions were always made of loose clothing. Was it due to his shiness which would disappear with the age?
Anyway, this time the collection is sexy and glamour. We loved this undressed sensuality of silks against skin. The Musée de l'Orangerie was made for an intimate setting in which his women just glided past to the sound of tango.
After the show, Yamamoto said "I challenged what is sexy for me". It isn't the first time he's done so recently, but it is the first where his entire collection revolved around such displays of delicate fabric (all exquisitely refined and made in Japan, he added).