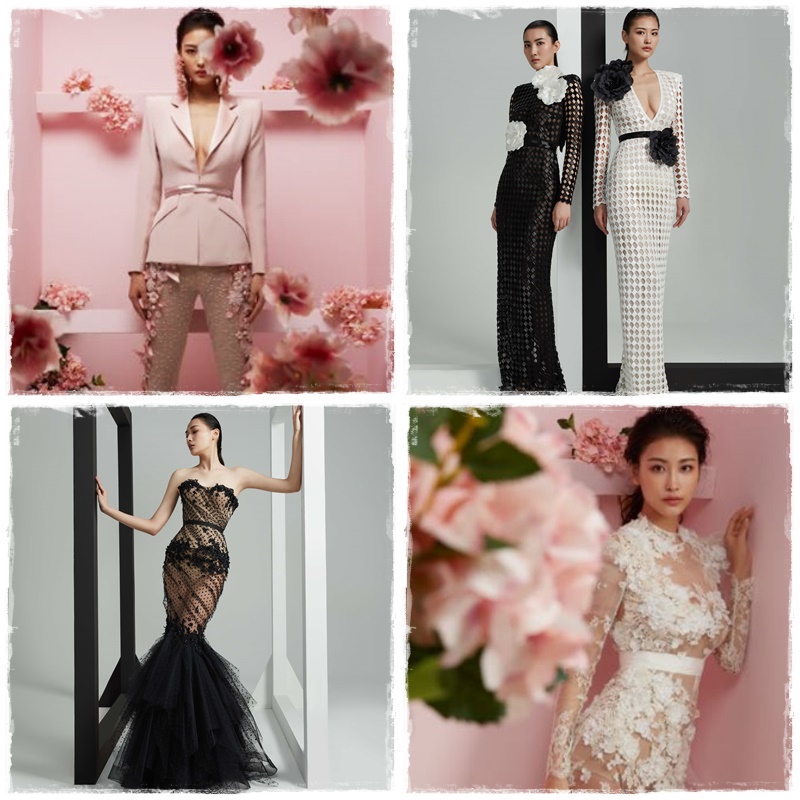 Perfectly constructed, superbly embroidered, he announces it himself, one is never better served than by himself. "I would like to give women the opportunity to show their strength, not their power". So here is a chapter for a label that is Chinese whereas it should be French and be part of Chambre Syndicale. Yannick Machado, half Italian and half French with a hint of Portuguese, is a hardened bachelor who loves wedding dresses. Who knows why?
From the heights of Shanghai, he describes the history of the Middle Kingdom girls as well as the spirit of Gasby the Magnificent of "Scott Vesper",in a slender femininity, and without bluster, a woman like Amelia Earhart who, to my mind, is the very embodiment of the adventurous pioneer woman he paints, free and feminine?
This gym enthusiast wants to get rid of the lacemaker's influence to finally ask himself the question: does he embroider to transform his art into a quarter of an hour of intimate minimalism? Ruffles as if fallen from the sky, letting themselves fall from their cloud, for our thirst for beauty, and for a simple fashion as a moment of grace of women who are conquered in advance, by just the sublime.
Anonymous.
Translated with www.DeepL.com/Translator (free version)