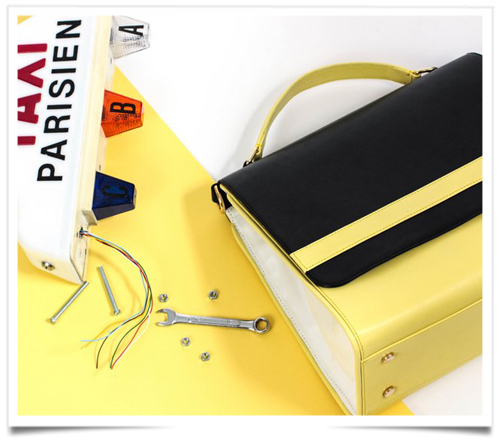 Last May,the leather goods brand, WE ARE NOT, opened its first outlet 7 rue Malher in the 4th district of Paris. It was only six months ago, and six months later the companies is in liquidation.
WE ARE NOT was created with the objective of revolutionizing high-end leather goods by offering high-quality, sustainable and fashionable pieces at less than 300 euros.
To create beautiful, practical and sustainable  pieces, WE ARE NOT went to seek the know-where where it is, in a family workshop in Tunisia. Nappa calfskin was selected for its finesse of grain, its sophistication and its silky touch. Diving leathers, that is to say that the tint is produced by immersion, which ensures an excellent resistance of the coloring. Only precious skins can benefit from this technique.
But this was not enough. The new brand did not resist to the giants of the sector. This proves that the captive markets that Kering and LVMH are representing, prevents any new brand from emerging.