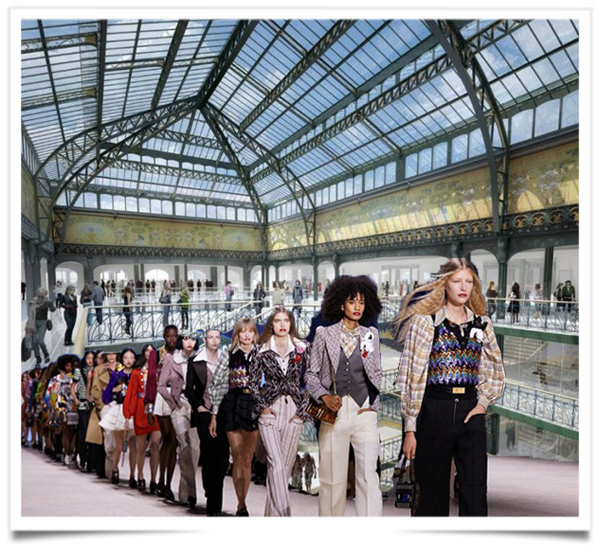 It only took 15 years for Nicolas Ghesquière's next runway venue to finally be ready: Louis Vuitton will cap off Paris Fashion Week on Oct. 6 with a fashion show at La Samaritaine.
Ghesquière will parade his spring 2021 women's collection on the top floor of the not-yet-completed complex under a glass dome known as La Rotonde; while those tuning in to the livestream will have a completely different experience thanks to green-screen technology and other digital razzmatazz.
Nicolas' goal is to create a connection with the guests, according to Vuitton. It is a fashion show that has been designed for digital, but based on a live experience. Indeed, some front-row guests will be provided with a dedicated device to interact with the proceedings. Vuitton is planning two shows, each with about 200 people.
Anonymode