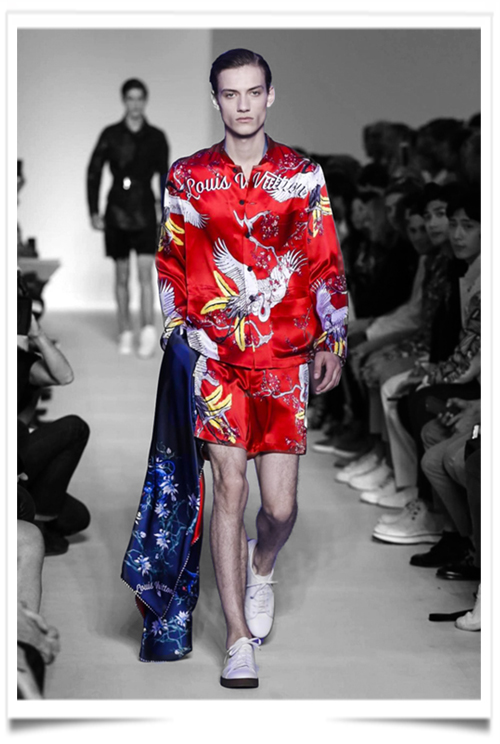 This season Jones came after the Rajasthan in northern India, the china style. Welcome to China in Paris, we produce for the market share. Jones made a very extravagant  job of mixing the traditional bright china colors of red silk and fuchsia.
A bomber jacket was cut in a reversible red satin and a zipper adorned jumpsuit was crafted from washed silk voile in hot pink.
Elsewhere the balance between rigor and refinement was note well executed on short fitted to the natural waist and chevron patterned shirts that hinted at ranking insignia found on birds off china.
May I suggest to Mr Arnault give the brand Louis Vuitton menswear to Raf Simons, fired Jones and give the Haute Couture, Louis Vuitton, Dior and Celine to Franck Sorbier. You will immediately note a growth in sales worldwide. It would be very different because you will not have to produce the style for the market but you will lead the style.