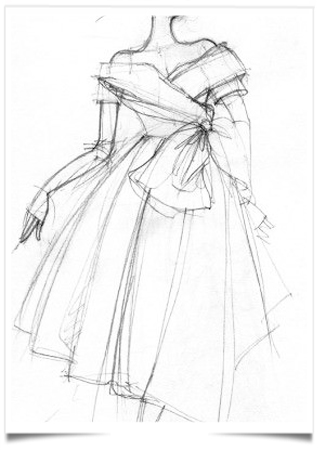 August Getty's couture is going virtual with the help of a new digital fashion shop, the Institute of Digital Fashion in London.
Created by Leanne Elliott Young, founder of creative hub CommuneEast, and Cattytay, founder of the Digi-Gxl network of women, trans and nonbinary 3-D artists, the company aims to animate the tactile vision and creativity of designers with AR and VR, while thinking about ways to push inclusivity, diversity and sustainability in fashion.
Their first high-profile client is the Los Angeles-based designer, whose eveningwear has been worn by sister-in-law Gigi Gorgeous, as well as by Kim Kardashian West, Paris Hilton, Miley Cyrus and Katy Perry, Since the couture institutions no longer invite them to Europe.
Cattytay and her digital atelier; are building an online world called Tinnitus, similar to a gaming world, in which Getty will debut his new collections.
I have always had a love/hate relationship with fashion shows and presentations because it's been difficult to get my vision the way I want you to see it; said Getty, who has shown his collections during couture week in Paris. This way, I have no limits on my creativity. I can create anything I want, and outreach to so many more people. I want people in all walks of life in music, art and in tech. we now understand why she doesn't like live fashion shows.