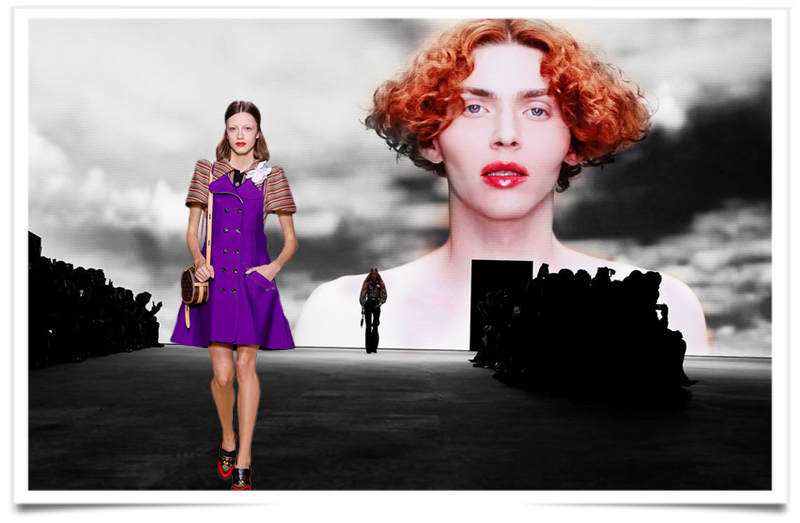 The Vuitton show this season started an hour later than usual, just after the sun set on the plastic tent erected in the courtyard of the Louvre. The brand wanted to maximize the impact of the music video that played on a giant screen that stretched the entire width of the catwalk.
Looming over the audience was transgender singer Sophie Xeon, performing an extended version of her 2017 track "It's Okay to Cry." Somewhat surreally, models emerged from a door set in the middle of the performer's chest
Ghesquière opened with mismatched suits pairing shrunken jackets with wide-legged pants think a dandified "Zazou." He anchored the collection in the Seventies, his dollybird dresses with white bibs could have stepped straight out of "Once Upon a Time in Hollywood," Quentin Tarantino's.
Ghesquière has accustomed his audience to stylistic about-turns: bourgeois propriety one season, sci-fi futurism the next. He's fond of anachronisms, too. As Ghesquière took his bow, celebrity guests including Catherine Deneuve, Alicia Vikander and Chloë Grace Moretz rose in a standing ovation, why not!!!