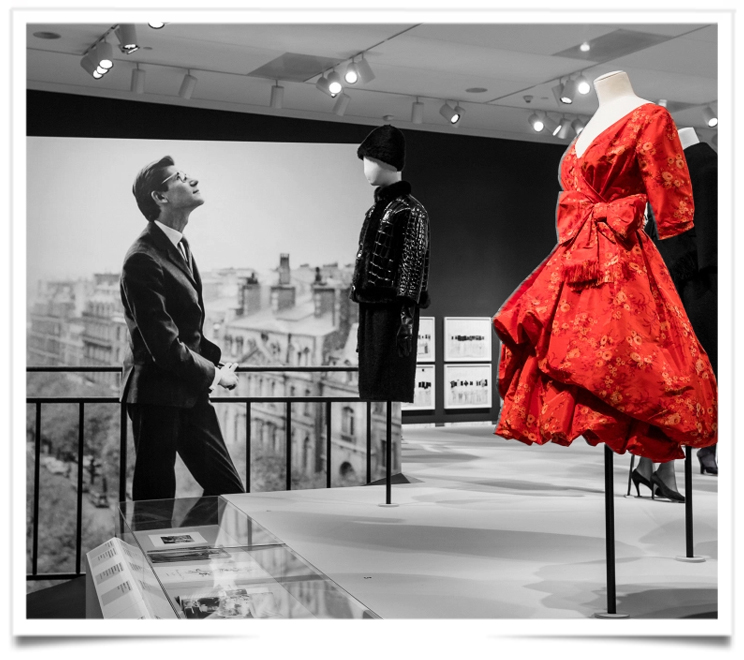 In 1957, at the age of 21-year-old Yves Saint Laurent succeeded the late Christian Dior and since his life had been the subject of as much fascination as his legendary designs.
This week, "Yves Saint Laurent: The Perfection of Style" opens at the Seattle Art Museum. At a time when the appetite for behind-the-scenes images and tell-all reality shows has become boundless, it's fitting that there would be renewed interest in a man who was a pop-culture figure during the Sixties zeitgeist.
The designer was one of the first to be recognized for taking inspiration from what is now known as "street style," and for partying with friends and pop culture icons such as Andy Warhol and Catherine Deneuve — in fact, the designer became a bit of a pop-culture figure himself.
In a 1963 Newsweek article, WWD publisher John B. Fairchild — who championed Saint Laurent throughout his own career — said of the designer, "This guy is the only designer in Paris who really belongs to the Sixties because he's part of the world around him and therefore understands it."
Saint Laurent was one of the first designers to bridge the gap between elite and approachable. In 1983, Diana Vreeland organized a retrospective of his work at New York's Metropolitan Museum of Art, which was the first time a living couturier was the subject of a museum show.
The Yves Saint Laurent exhibition will be at the Seattle Art Museum through January 8, after which it will travel to the Virginia Museum of Fine Arts from May 6 through Aug. 27, 2017.