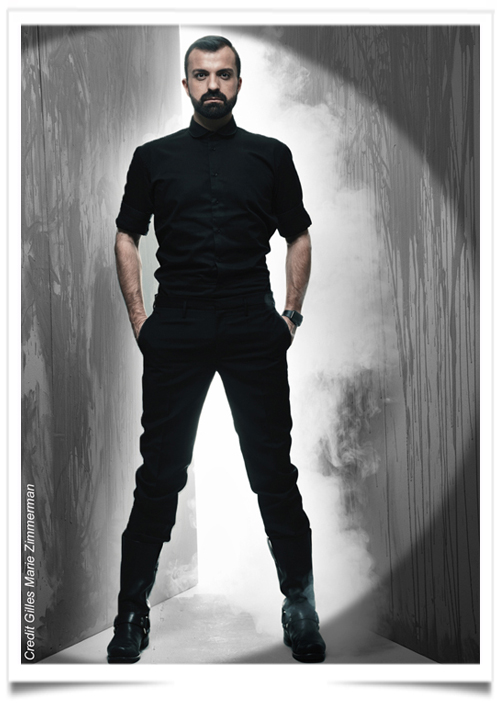 He is so afraid to be bored that he works without break all day long. Interview with the most sharp and creative French fashion designer, Julien Fournié, who combines passion and intelligence in his fashion way of life.
With a licence in biology, he knew the invisible one, then he wanted to see the visible one. It is not astonishing that his field of vision is so acute. In any case, it is my first feeling, it rarely misleads me, and I went from one surprise to another.
I arrived in his workshop, located in the street which formerly sheltered the "Métiers d'Art" in France. We can consider that it is a good start for a fairy tale. Besides the street name, "rue de Paradis" means in english "street of Paradise". What can expect more? That street, in the past, was also  'The garden of catholic nones". We can almost assert that a divine intervention protects Julien Fournié.
" Creation is vital. It is all my life. When you use the power of creation judiciously, your life becomes easier, because you can see the gift each creation brings to you and especially brings to the others."
"Elegance is the only beauty which does not fade, it is in the air carried away by the wind. Fashion should be guessed, its destiny goes beyond to be a simple clothe and should change our vision on the world.
Great meeting and it is always exciting to meet a promising fashion designer who will surely become a "Saint Laurent".
Anonymode