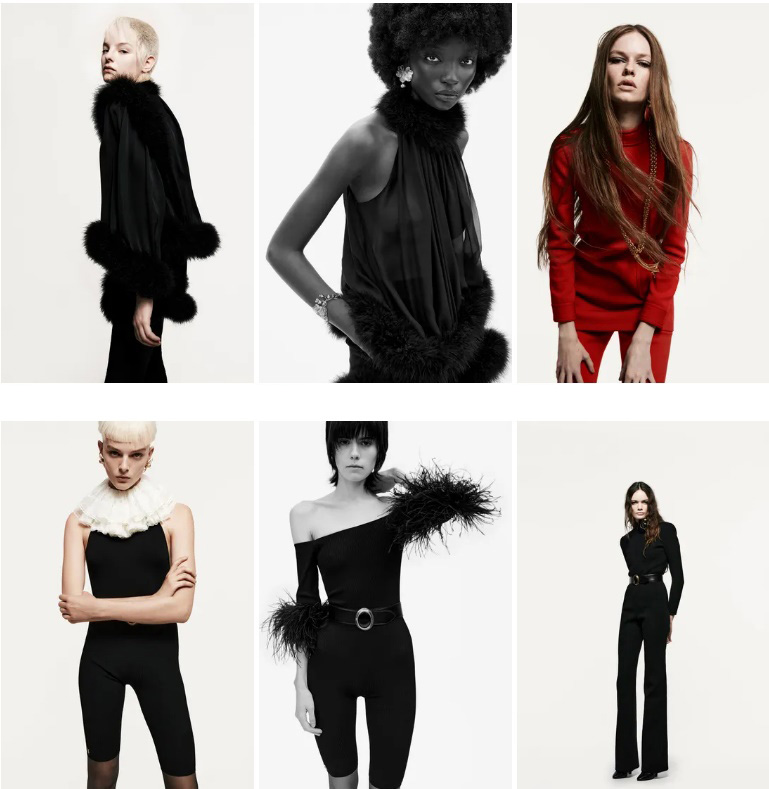 Like a halo around the moon, a breath surrounds Vaccarello in the morning dew of a few grains that constitute a sea. I will be sand in the wind, and just by saying this word, images of dust arise immediately, which swirl with lightness, softness, and splinters of quartz, but also with the grace and sound of the wind, which whistles as if by magic on the place and makes the Little Prince of fashion appear in all its splendor. He softly whispers to us and says "Draw me a sheep," I will give you a Bergé.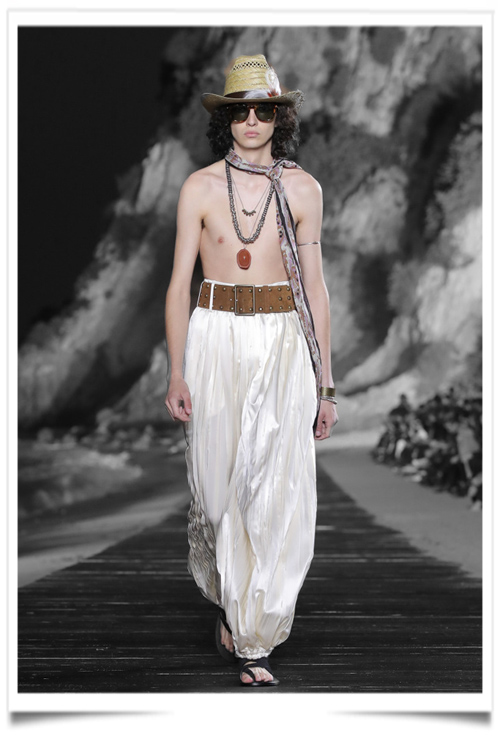 On Thursday, Marrakech came to Malibu for the Saint Laurent spring 2020 men's show with a cinematic sunset setting, a runway in the sand and perfectly lit ocean waves crashing at the models' feet.
Anthony Vaccarello rekindled Yves Saint Laurent's gender-bending revolution for today's gender-fluid generation using Mick Jagger as inspiration. The result was a collection of sexy sheer shirts, embroidered tunics and voluminous harem pants (yes, harem pants) that marked a confident step forward for Vaccarello and out of Hedi Slimane's strictly tailored men's wear shadow.
Rather than making a political statement with the gender-fluid styles the designer said he was trying to express what just comes naturally to young people when they get dressed today. "When I design for a woman, I think about a man and when I design for a man, I think about a woman's wardrobe," he explained of his process, adding that he believed it would be more interesting to show Arab-influenced dress in Los Angeles, which he has been visiting since he was a child, than in Marrakech itself, a place to which the brand is intrinsically tied  and also where Dior held its cruise show just weeks ago.
But once everyone was near the water, the sound of the waves created an unusual pre-show calm. Continue reading →