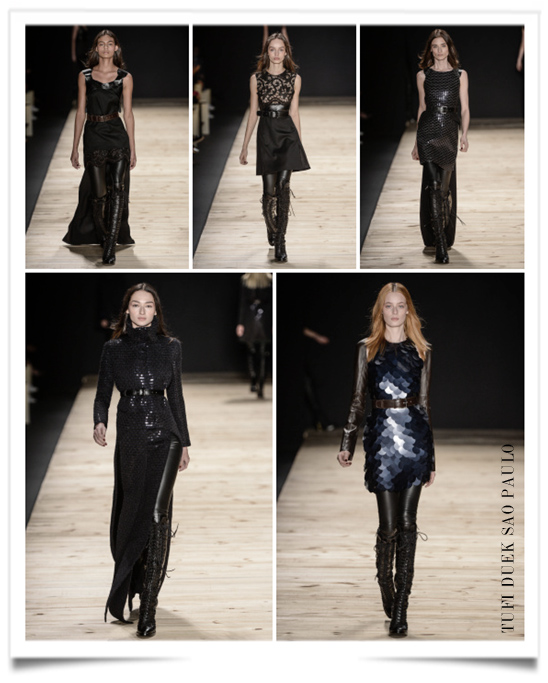 Tufi Duek has become one of the most iconic jeanswear labels in his home country, Brazil. Although he is famous for his jeans, his brand is also well known for the more sophisticated evening dresses. His most popular labels are "Forum" and "Triton".
The Forum label is derived from sensuality while the Triton label revolves around the ideas of preppy and young. He also has a six-year contract with the art director, Giovanni Bianco.
This dramatic collection was all about the beauty of strength. How a woman can be strong and powerful without ever having to give up her femininity.
Tufi is for us the new very promising designer, and he could be the new Mac Queen in Europe. So read my thoughts Mister Duek,  come to Paris.