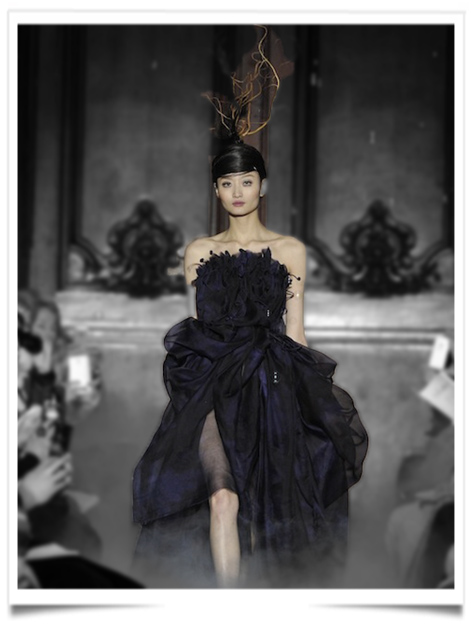 Franck Sorbier, in his constant conceptual research on the future of Haute Couture and luxury, maintains his strategy in a post-apocalyptic area. He maintains himself the whole values of Haute Couture in this world, to keep the fundaments than others try to erase and to level down the profession in order to be able to raise themselves by a mechanical effect.
We are not at the limit of poetry but we are in pure poetry; a fashion concept looking like a Manet or a Van Gogh. More specifically a moment to forget this world so unfair.
Beautiful Memories are also the quintessence of fashion. And as Camus used to say, "the way you name things, can add to the misery of the world." Is not it, Mr. Wargnier?
THE NEXT 2015-2016 WINTER FRANCK SORBIER HAUTE COUTURE WEDNESDAY? 8 TH OF JULY.
To book a ticket for Haute couture click here