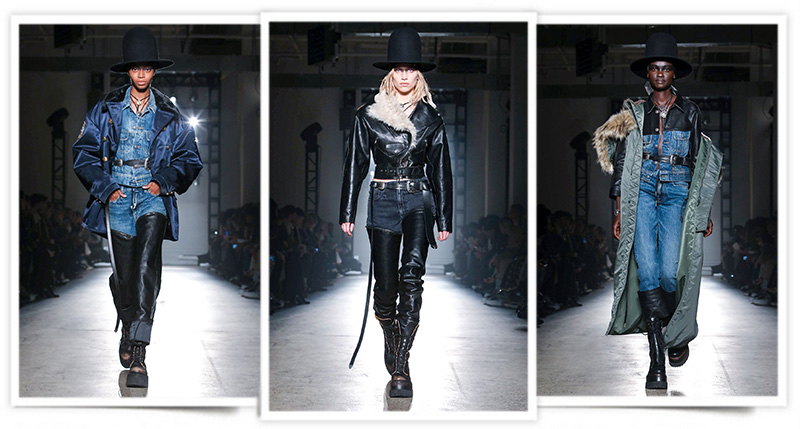 In 2009, Chris Leba launched R13, a cool-girl denim brand that can now be found at top retailers like Barneys, Shopbop and Totokaelo. Only, not a lot of people knew he was behind it, because until December, he had a full time job as a VP at Ralph Lauren. All press around the brand noted that it had an "anonymous" creative director, à la Margiela pre-Galliano.
Leba has now stepped into the spotlight with R13's debut runway show, which took place Wednesday evening at an industrial loft space in SoHo. And he definitely made an impression.
Backstage afterwards, Leba told me, "When you're young things have a much deeper impact on you. In the '80s and the '90s, I was really young and I was soaking everything in. It always stays with me, that feeling and sensibility, and it's also sort of timeless.