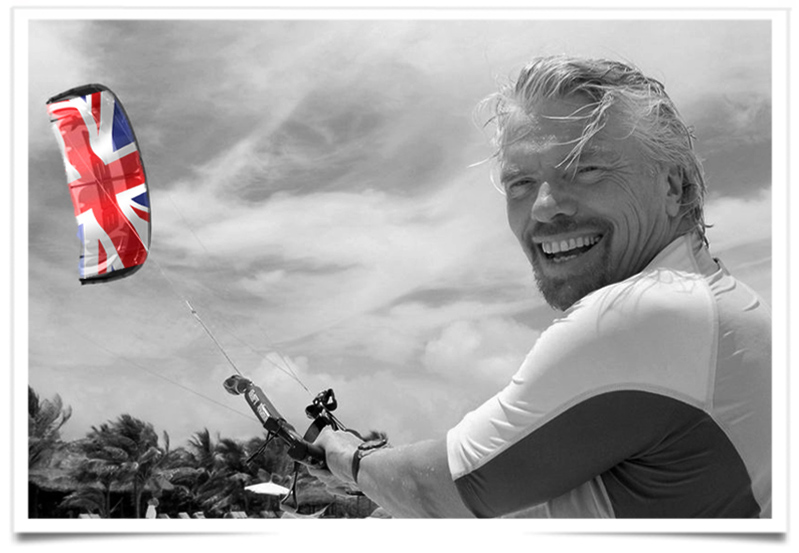 On his island, billionaire Richard Branson confined out of reality. To live rich and happy, let's live in hiding." Richard Branson never liked this adage, which was a bit tampered with. The 69-year-old British billionaire has always preferred light and excitement. On Twitter, he presents himself as "a tie-allergic adventurer, philanthropist and troublemaker".
From time to time, he also occasionally distils his sound advice on how to balance his professional and private life. The last time was March 2nd. "Why I think there's never been a better time to be an entrepreneur and start a business," he said. One photo shows him sitting on a terrace, beside a sumptuous swimming pool, with the azure blue sea in the background. The paradisiacal place is his home on Necker Island, a 90-hectare Caribbean island in the British Virgin Islands archipelago, which he bought in 1980.
He has even recorded a video where he narrates how he balances his life, between games of tennis, kite-surfing and teleworking on the terrace or directly in his bath, with a view of the sea. "Me and my wife did not leave the UK for reasons of tax evasion but for our love of the British Virgin Islands and especially Necker Island," he often explained. Although he also acknowledged that he had in fact become a "tax exile".
In recent days, Branson has been busy negotiating £500 million (€572 million) in aid from the state to save Virgin Atlantic, of which he owns 51% (the American company Delta owns the remaining 49% and is busy saving itself).
The British Government's answer is, for the time being, a categorical no'. But, with public opinion confined to an island paradise, his request did not go down well. The era is no longer flamboyant. Especially since in 2009, during the financial crisis, when British Airways had asked for state aid, Richard Branson intervened vigorously. "The government should not help them, let them go bankrupt," he said in an interview with the American channel CNBC. "To live rich and happy, let's live hidden and silent."