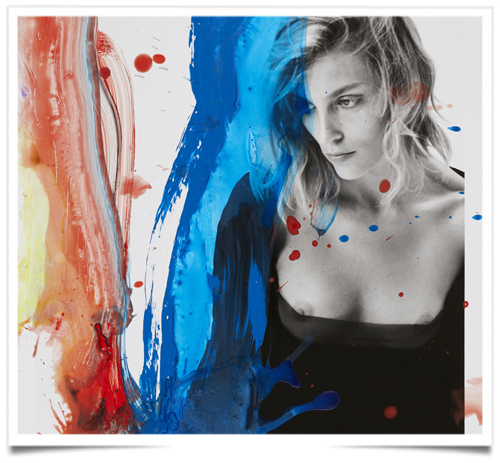 Saint Laurent will reveal 16 unique pieces at Colette, which are part of a special art and photography project by world renowned Japanese artist Nobuyoshi Araki.
The artist captured Anja Rubik, integrating photography and painting techniques, exclusively for Saint Laurent and Anthony Vaccarello. The series, titled "Saint Laurent Shiki-in" (lust for color), merge elements of the world of Saint Laurent with the traditional themes of Araki's work, a key figure in the modern world culture.
All of the pieces can be pre-ordered at Colette through the Taka Ishii Gallery and will then be sent from Tokyo along with Araki's label signature and certificate of authenticity.
Beginning on December 2nd and continuing through the 20th, the exhibition will be located on Colette's mezzanine, while the range of co-signed collector pieces will be displayed on the first floor.