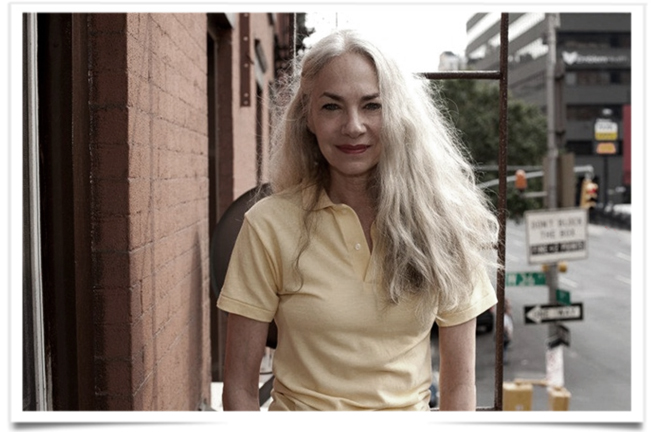 If you thought that fashion and silver hair could not coexist, you were wrong. The new face for American Apparel  is a beautiful 60 year old with grey hair and a royal posture.
No surgery and Photoshop touch-ups, Jacky O'Shaughnessy, an actress,was chosen as a testimonial for the brand exactly for her natural elegance (she admitted that she was spotted during a dinner) thus bringing to a global level the scouting work started by Ari Seth Cohen with his blog Advanced Style.
Could this be a new step towards the ultimate demolition of the ultra young, white model cliché? ¨People over 50 are back believe me.
Anonymode.