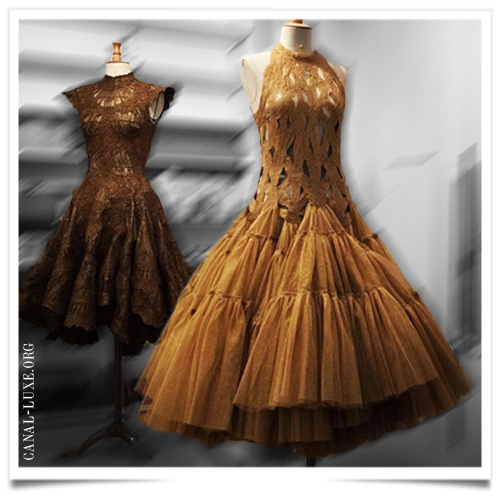 Sorbus aucuparia, more commonly called rowan and mountain-ash (although the latter name may be used for several other distantly related trees), is a species of deciduous tree or shrub in the rose family.
It is a highly variable species, and botanists have used different definitions of the species to include or exclude trees native to certain areas; a recent definition includes trees native to most of Europe and parts of Asia, as well as northern Africa. So  you can imagine what a name means.
Nobody knows how to take us for a long memory trip, except Franck Sorbier. Few years ago Franck Sorbier's GIANTS re-interpreted the long travel of Gulliver. The carpediem realistic vision makes us travel in another world. This year it was the ballerina dancing in a middle off the temple of Ankor. Franck Sorbier presente the Fashion shows should be. The power of imagination, the power of creation are the print  for the futur generations.
The man who have no realy competitors, alone a the planète Fashion and if you want to come you just have to pay your place to the Sorbier Foundation to discover the magic land of Franck Sorbier, his mystic land of dreams at his next Haute Couture show in July.
We can ensure you that you will spend an unforgettable moment in the Haute Couture world, and this the last creative major Fashion designer.
Anonymode.