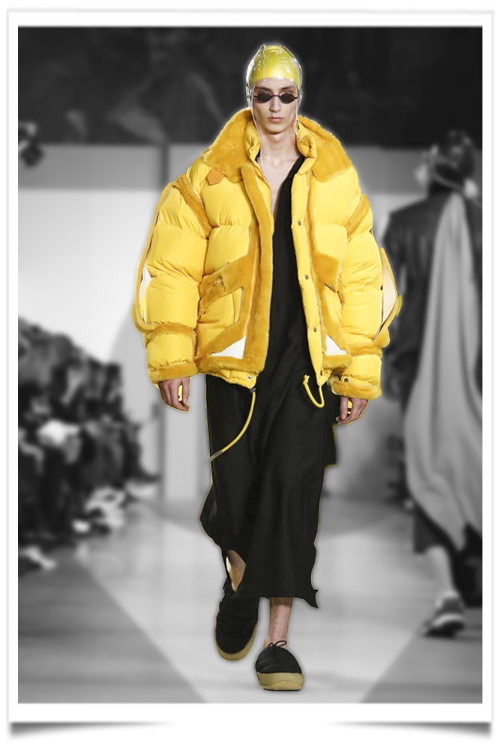 The designer John Galliano added his dose of cinematic fantasy plastic overlayers and matching aviators figured among the styling tricks to the Maison Margiela men's wardrobe. Introducing Artisanal pieces to the line, he put his own stamp on the relaxed suit, reinterpreted in a bias cut.
Skeletal structure in fur on an oversized yellow bomber, giving a harness effect. Shadows crept across a flocked navy bomber, while an orange rubber cardigan in an Aran knit motif that quivered down the runway was pure showpiece.
The collection also had its fair share of commercial pieces, like the sharply cut plain beige suit worn with patent leather cowboy boots, which was supercool, and a slim red nylon sports jacket tucked into pants like a shirt.
It was a solid first attempt both in terms of bringing the collection in line with the women's and in infusing more of a madcap mood, but there's still room for Galliano to perfect the balance between his own sensibility and the Margiela way for men.