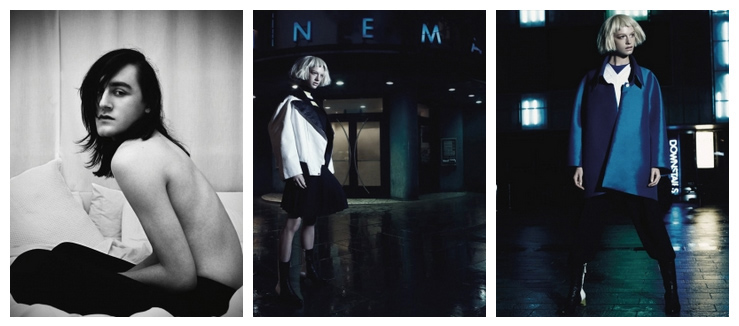 Winners of the prestigious LVMH Prize for Young Fashion Designers have been announced: the absolute winner is Thomas Tait, a London-based Canadian designer .  The designer won a 300.000 euro prize.
Thomas Tait's architectural overcoats, tailored trousers, and geometrically layered looks don't exactly flaunt the feminine form. "Not everyone feels confident running around in a minidress," says Tait. "And if you're not confident in your clothes, you're not attractive." Fashion editors have observed Tait's austere, minimal style is a contrast to the playful, exuberant, print-heavy bravura found in the collections of many young London designers.
Special Jury prizes go to Hood By Air, the New York-based brand created by American designer Shayne Olivier, and to the Mumbai-based Indian duo Miuniku by Tina & Nikita Sutradhar, that have been invited by Vogue Italia to attend the coming Vogue Fashion Dubai Experience during the 2014 Autumn season. Miuniku and Hood by Air won 100.000 euro each.