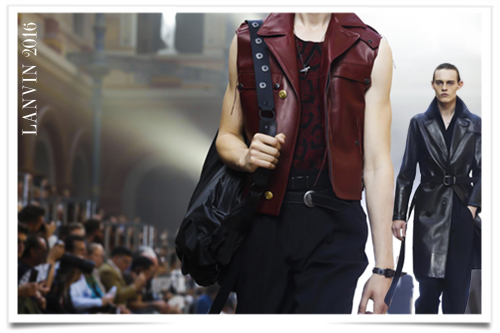 The designer Lucas Ossendrijver took over a destroyed brand to revamp it. The models, with their hair slicked back like David Bowie in his Duke incarnation, walked quickly down the catwalk. Their slim silhouettes crafted from dark winter jewel hues embodied, according to one menswear editor, a modern walkman 'baladeur'.
When you wear a clothe of this Lanvin collection, you are so cool that you can wear a leather coat or jacket when it's 90 degrees out and never break a sweat.
The collection was cohesive and precise. Everything dovetailed together beautifully. From those slicked back hairdos to the roomy nap sacks and all the way down to the practical open sandal footwear.