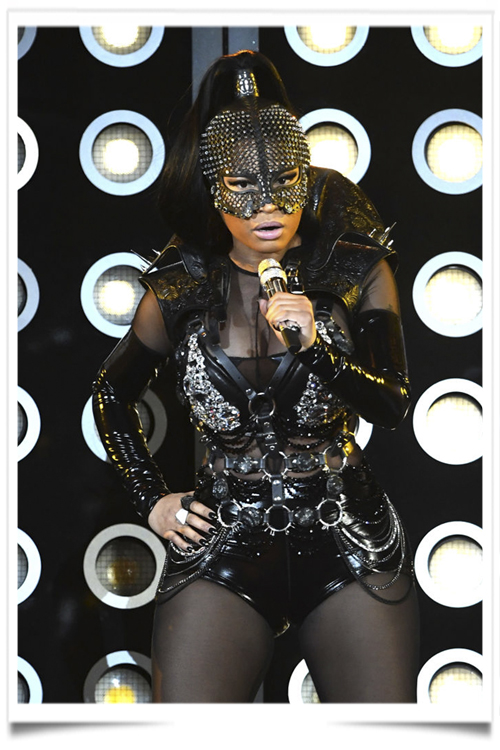 In a studded Swarovski crystal harness made by the most fashionable french couture house ON AURA TOUT VU, Nicki slayed on stage and teased a bit of pole dancing skills before sharing the floor with Jason Derulo, who sang his suggestive dance number "Swalla," which features a verse from Nicki
Breathtaking in her custom-made outfit of leather, metal and crystals and Swarovski beads, she sang David Guetta's legendary "Light My Body Up".
The performance was outstanding mainly due to the outfit made by the two most creative designers in France today.
Congratulations to Yassem and Livia. Canal-Luxe is delighted to support creativity and originality.
Anonymode