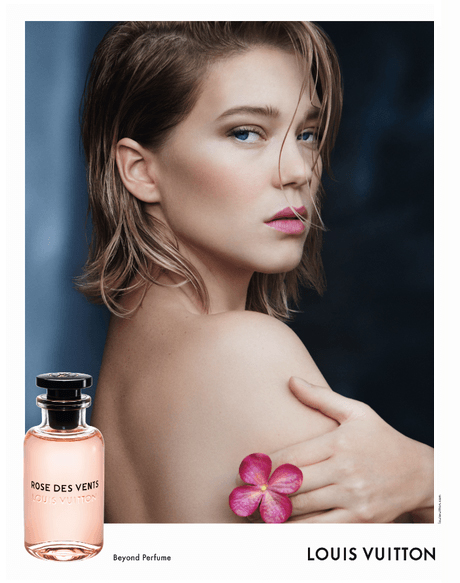 Léa Seydoux is the official face of Louis Vuitton's new perfume collection. I feel extremely proud at the thought of representing such a strong symbol of French elegance, an iconic brand whose initials are known all over the world. I deeply admire Nicolas' work, especially his newness. His incessant search for novelty is also highly impressive". Léa Seydoux
The campaign — shot in the natural surrounds of South Africa by Patrick Demarchelier — will be launched globally in September 15.
"Louis Vuitton is a house I feel good with, it being French, and me being French … It's not just fashion," said Sedoux, in a statement.
"Les Parfums", the new collection is the first foray into fragrance for the French Maison in nearly a century. It boasts seven women's scents created by in-house master perfumer Jacques Cavallier-Belletrud.
The perfumes are available now across most Louis Vuitton stores worldwide.