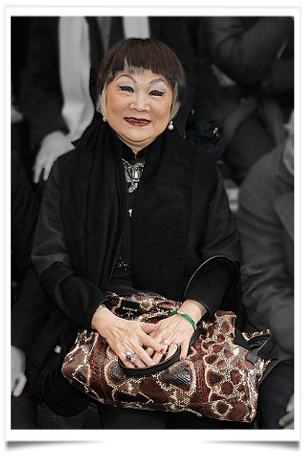 Shaw-Lan Wang, the owner of the brand Lanvin which is in great financial difficulties has just decided to fire the actual artistic director Bouchra Jarrar after having fired the renowned designer Alber Elbaz
Bouchra Jarrar was very weakened by the lack of success of his collections. His departure had been acquired for a while already, "said the Reuter's source.
The stylist was only appointed 15 months ago at the head of the artistic direction of the women's fashion label. There will be no collection for the upcoming spring-summer season (scheduled for late September), said the source.
Taken in the turmoil since the departure of its former artistic director Alber Elbaz, Lanvin saw its sales fall by 23% in 2016, to 162 million euros, and recorded a net loss of 18.3 million, after a profit of 6.3 million in 2015. The trend was further aggravated in early 2017, with sales falling 32% in the first two months of the year compared to the same period in 2016,
The 75-year-old Chinese billionaire Shaw-Lan Wang, who controls 75 percent of Lanvin's capital and has in the past ruled out a bid to buy the company from Qatar, leaves nothing to filter out of its intentions.
Faced with it, Swiss businessman Ralph Bartel, who holds 25% of the capital, considers urgent to change strategy and re-launch the brand with new investments.