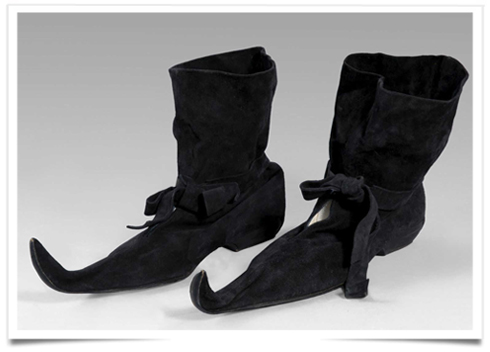 The history of fashion is studded with a host of iconic inventions: rhinegraves, the robe volante, the robe chemise, the chemise à la grecque, women's trousers, skirts for men, the female tuxedo, the miniskirt, the "baggy" look and jeans, to list only a few.
From Jeanne d'Arc to Marlene Dietrich take center stage in a new exhibition at Les Arts Décoratifs in Paris. Three years preparing the show, with loans from a range of institutions and private collections including the Royal Collection, La Fondation Pierre Bergé Yves Saint Laurent, the Cinémathèque allemande, and Paris' Archives nationales.
At once entertaining and informative, the show also touches on the consequences of transgressing rules of dress imposed by law and society across the centuries. Marie-Antoinette broke many codes because she was very interested in fashion, she also wore pants when horse riding, which was totally forbidden.
The show wraps with nods to "shocking" fashion shows from 1983 to today, including ripped black creations by Yohji Yamamoto and Comme des Garçons from the Japanese wave in Paris the early Eighties as well as items from Jean Paul Gaultier's fall 1993 "Chic Rabbis" show, Alexander McQueen's fall 1995.