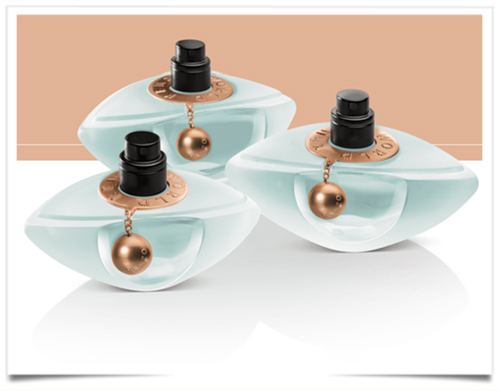 KENZO entrusted the composition of its new fragrance to the exceptional perfumer Francis Kurkdjian. This avant-garde creator does not hesitate to mix… Genres, styles and materials. He takes perfume off the beaten path, shakes the classical dust off of flowers, and dares to go to extremes… This fragrance is an unprecedented blend of peony, jasmine and the sparkling crystals of ambroxan®. An unexpected, astonishing and addictive floral bouquet.
The flask like the eye-catching bottle is crafted in black rubber, pink gold-tone metal and opaline. The gommato cap is inspired by the iconic KENZO Kalifornia bags and the precious accent in pink gold-tone metal evokes the "THE EYE" jewellery collection, while the sandblasted glass texture enhances the beauty of this radical approach by creating an unexpected visual contrast. The mysterious, fascinating eye reveals itself in various ways according to the point of view, from the front or top…
The artistic directors, Carol Lim and Humberto Leon, bring their vision of fashion to the world of perfume for the first time ever. A world in their image: bold, spontaneous, surprising, fun and colourful… A world that celebrates the liberty of expression, diversity and creativity. These self-taught Americans form a duo of style-seekers whose talent resides in pinpointing all that is cool, cutting-edge and outside-the-box. For the Autumn-Winter 2013 collection, Carol Lim and Humberto Leon made the eye one of the most identifiable fashion icons of the KENZO collections. Now the eye opens onto the world of perfume.