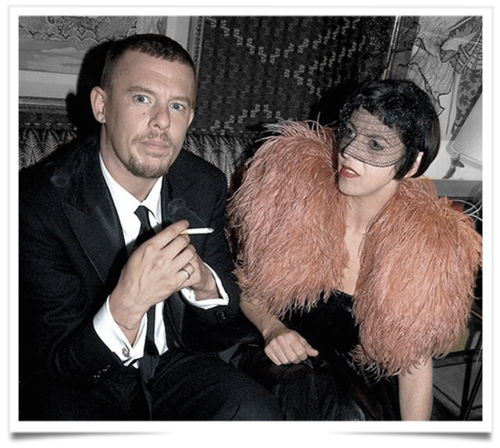 Alexander McQueen and Isabella Blow's friendship is being made into a film. A new film is coming out recalling the story of Alexander McQueen and his fashion muse, Isabella Blow.
Darkly titled "The Ripper", the film will be a drama produced by Maven Pictures and explore the pair's relationship. It was the Central Saint Martins MA Grad show where Blow was first introduced to McQueen's designs. As history tells it, she was so blown away by his Jack the Ripper collection that she bought the whole collection for £5,000.
Produced by Maven Pictures, the fashion drama titled The Ripper will showcase the British pair's often tumultuous relationship. Blow, who is credited with discovering McQueen, served as both a friend and muse for the British designer throughout his career. Both McQueen and Blow were known for their avant garde approach to fashion and style.
After a decade or so of fashion friendship, tensions between the duo emerged when McQueen sold his label to Gucci in 2001.
Anonymode