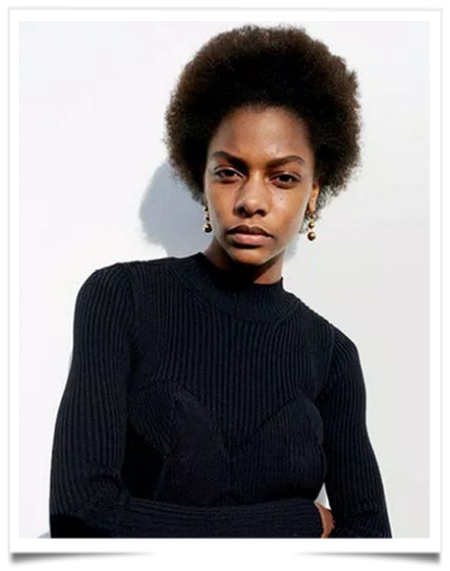 An unknown beauty being plucked from obscurity to walk designer runways is a fashion tale as old as time. But when applied to the new face of Céline's Fall 2015 campaign, Martinique's own Karly Loyce, it seems like a story we've never heard the likes of before.
The new fashionable model of Céline after Daria Werbow and Joan Didion is Karly Loyce, a young student in biology coming form La Martinique.
She was spotted by www.theinfliuencer.info and the new brand creative director at her first catwalk. La Martiniquaise who will represent the brand during the Fall/Winter 2015 campaign is photographed by Juergen Teller.
This has something to do with Céline's rather problematic relationship with diversity: as The New York Times reported in 2013 — just two years ago — Céline failed to cast a single black model for its Fall 2013 runway show. The troubling casting decision led modeling legend Iman to completely boycott the label and lament to the Times:
There is something terribly wrong. We have a president and a first lady who are black. You would think things have changed, and then you realize that they have not. In fact, things have gone backward.