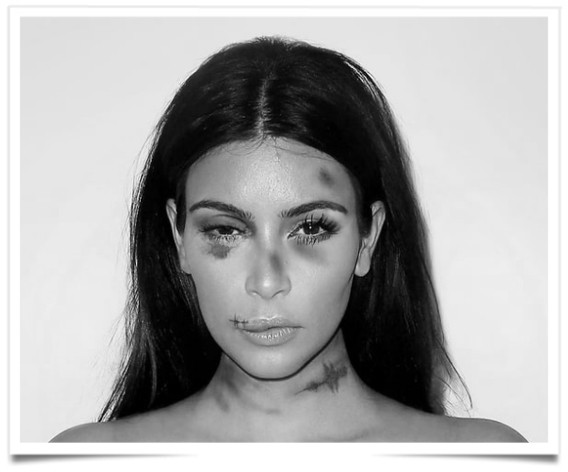 This morning, at the Pourtales Hotel, Kim Kardashian, star of the real TV, was under arrest by fake cops. Two armed, masked men dressed as police held the celebrity inside her hotel room on Sunday.
It is the second aggression of Kim Kardashian in Paris during the Paris Fashion Week: A blogger tried to kiss her ass when she was arriving at the Givenchy show. She could have also been arrested in the streets of Paris as she was almost naked for the Balmain show.
Kanye West, her husband, stopped the concert in New York for personal reasons. Kim Kadashian flies to Paris 'very light' with only ten million of jewelry.
Anonymode