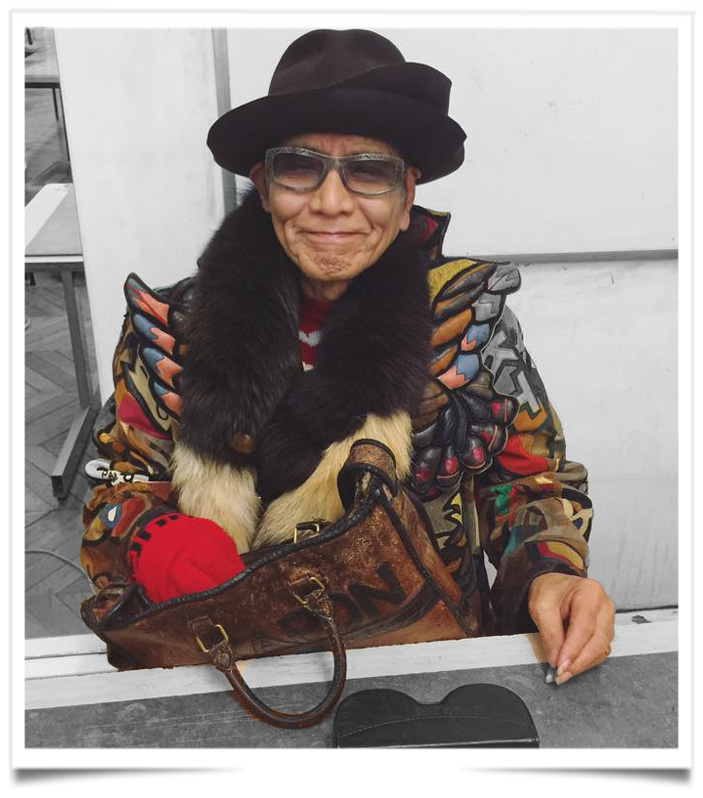 Kanae Taniwaki is entering the Pantheon of Haute Couture. This man, so discreet, came to France under the impulse of Jacques Mouclier with Kenzo, Issey Miyake, Yijo Yamamoto. He was the eminence grise of Loris Azzaro and was also the best Premier d'Atelier at Franck Sorbier.
Here is the last of the Samurai of Haute Couture who passes away. He knew all the stitches and techniques, and he was a master in the art of converting a fabric into a straight thread for a full bias garment. Like an open book on the past and on the future, he was at the same time breathing humanity. Professor at Esmod International de Haute Couture, the students he had, including my daughter, speak of him with affection and emotion.
When a loved one has just passed away, one feels the loss darkly, but the present death is disconcerting and the stupefaction closes the soul and the mouth. Incredulously at this grief, one looks at the bottom of the grave, without understanding anything, this coffin which is going to vanish under the surface of a world which was for him so poetic. It is to the first sight of his family that the fashion around his last podium will say goodbye.
The men with the old looking, full of humanity, and who received the order from the sky to go up to pierce the clouds, receive this message without astonishment or fear, because it often comes to soothe their sufferings. Dying on the day of the Showa ceremony. The word showa means "shining peace"; quite a symbol! We wish you, Sir, a wonderful trip to the stars.
Anonymode