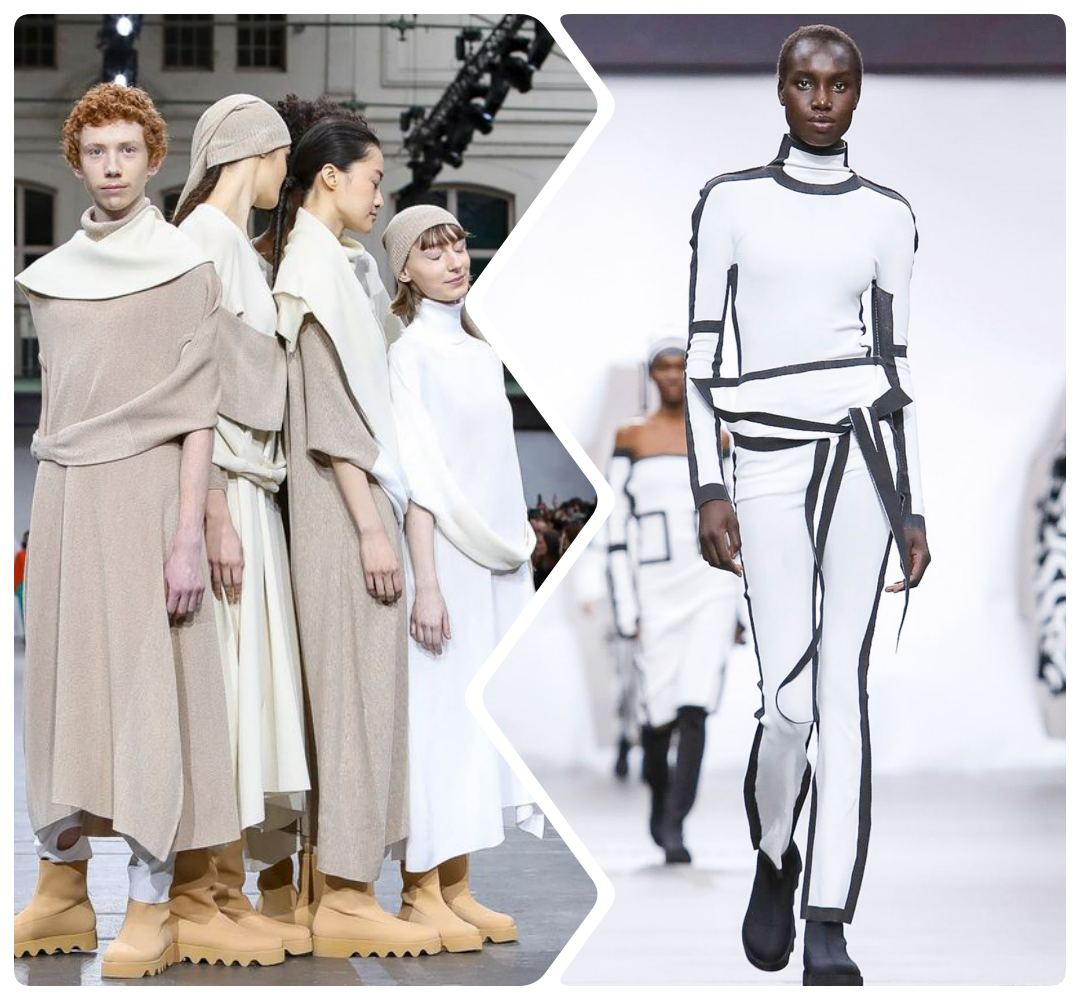 Satoshi Kondo, Creative Director at Issey Miyake, conceived his collection by the onomatopoeic analysis of Japanese words that describe acts of making processes. Toritori (the state of being different), Konekone (kneading), Goshigoshi (smudging), Kukkiri (the condition of being sharp and clear), spah (the sound of cutting something with a sharp object) are some of the words that are used in the colloquial language to describe these manual actions, and that the designer used to create the collection.
The graphic black and white opening look seemed cut out with scissors and recalled the A-Poc (A Piece of Cloth) project as were the printed looks that seemed painted or applied as decals onto fabrics. The convertible dresses and padded watches were very Miyake heritage-related and interpreted interestingly.
The collection appeared contrasted, as the sharp graphic opening outfits and the padded zipped looks were very modern and new, but all the layerings looked like a bit outdated. Kondo's work is injecting the brand of fresh blood, and the direction seems to be the right one, but then it's essential to dare into new aesthetic territories to lead the brand in a new era.