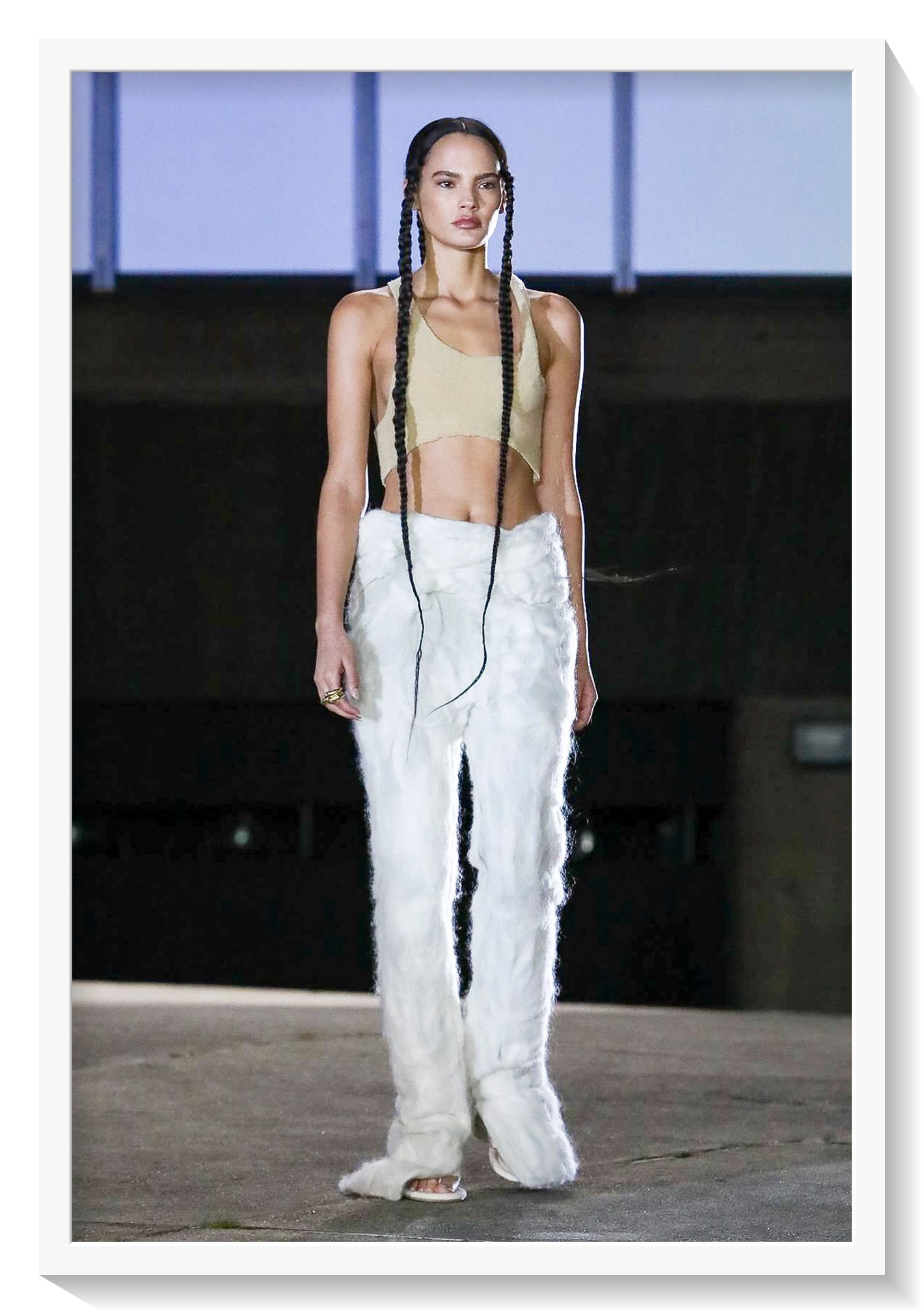 "But I'm Kanye's cousin," said a woman in French at the gates of the Oscar Niemeyer Communist Party headquarters, as the building blinked bright white with light tests. To no avail: Unless she'd been in the car with North West (the real star of the evening), or was on the list, the putative cousin wasn't getting in on Monday night for the Yeezy 8 show.
For those who did make it inside, there were three stages. A few lucky souls were ushered into the spaceship-like auditorium to preview the collection with Kanye West himself.
(Kanye West is, still, a presidential fan). Then North West grabbed the mic for an impromptu performance (later revealed to be a remix of a song by five-year-old American performer ZaZa, aka @redcarpetgirlz on Instagram, of whom North is apparently a fan),
No fashion magazine will talk about his ugly clothes. That the way it is, West is not and never will be a Fashion designer.