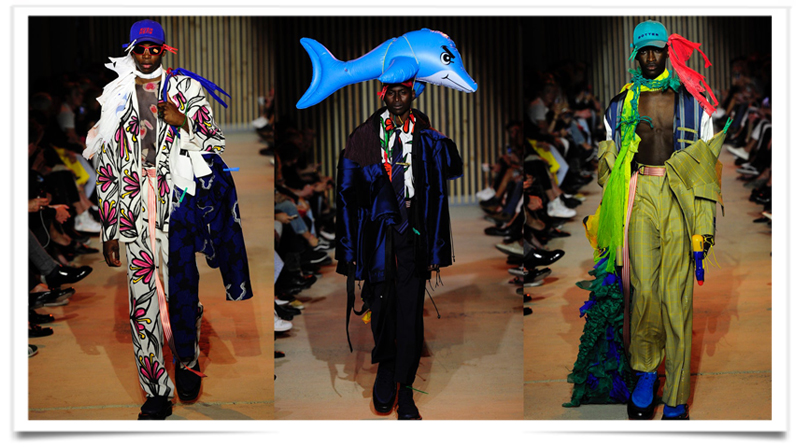 "Hyères" "means in French yesterday" During Sunday night's prizegiving for the 33rd Festival International De Mode, De Photographie Et D'Accessoires De Mode a Hyères, Lisi Herrebrugh are a Dutch duo, neither of them fluent in the local speak and therefore momentarily ignorant their names had just been called. So their models beat them to the podium, their chaotic exuberance amplifying the winning collection of menswear infused with the couple's Caribbean roots.
And somehow, that's Hyères. The oldest resort on the Riviera has hosted the oldest fashion festival in the world since local boy Jean-Pierre Blanc came up with the idea in 1986 as part of a school project and case study for his business degree, and ask Jacques Mouclier for help.
More than three decades later, the festival has undeniably grown in scale and sophistication, but it resists complication with a sun- and rosé-soaked raffishness that reflects not just its venue a semi-mythical early 20th century avant-gardist hub called the Villa Noailles but also the independent spirit of its feisty founder, who maintains a house on the nearby Île du Levant, famous for the first nudist colony in Europe.