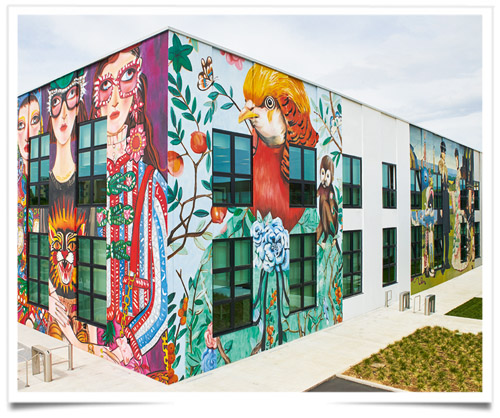 Gucci's agreement with trade unions revealed on Saturday is a first sign of a restart of fashion's production pipeline that does not involve protective masks or medical overalls. On April 20, the Florence-based company will reopen its leather goods and shoes prototype industrial complex called ArtLab.
While Italy remains in lockdown until May 3, the reopening was made possible by government provisions issued on April 10 and following an agreement signed with labor unions. The latter is based on the Safety Protocol signed on March 15, reinforced through a collaboration with the virologist Professor Roberto Burioni from Milan's Vita-Salute San Raffaele University.
Gucci detailed the additional preventative measures being taken to reinforce the government regulations for fighting the spread of the COVID-19 virus, which include, before work resumes:
ArtLab integrates all the different phases of the pipeline, ranging from the making of prototypes for all leather goods and men's and women's shoes; research and development, or the testing of the durability of materials, for example.
Gucci has worked with its supply chain to donate 1.1 million surgical masks and 55,000 medical gowns to health-care professionals in the Tuscany area in Italy.
Fashion associations have been urging the Italian government to lift the lockdown to allow fashion's manufacturing pipeline, which comprises a web of small and medium-sized companies, to start working, in compliance with the health guidelines that have been drawn to avoid another spread of the virus.
Last week, Confindustria Moda, which groups more than 65,000 companies and 580,000 workers for a total turnover of more than 95 billion euros, inked a protocol with the unions defining the way to restart production in the textile, fashion and accessories sectors. Claudio Marenzi, president of the association, said that "if activities do not urgently restart, we risk seeing 50 percent of our companies disappear, especially small and medium-sized, which represent 90 percent of our sector.