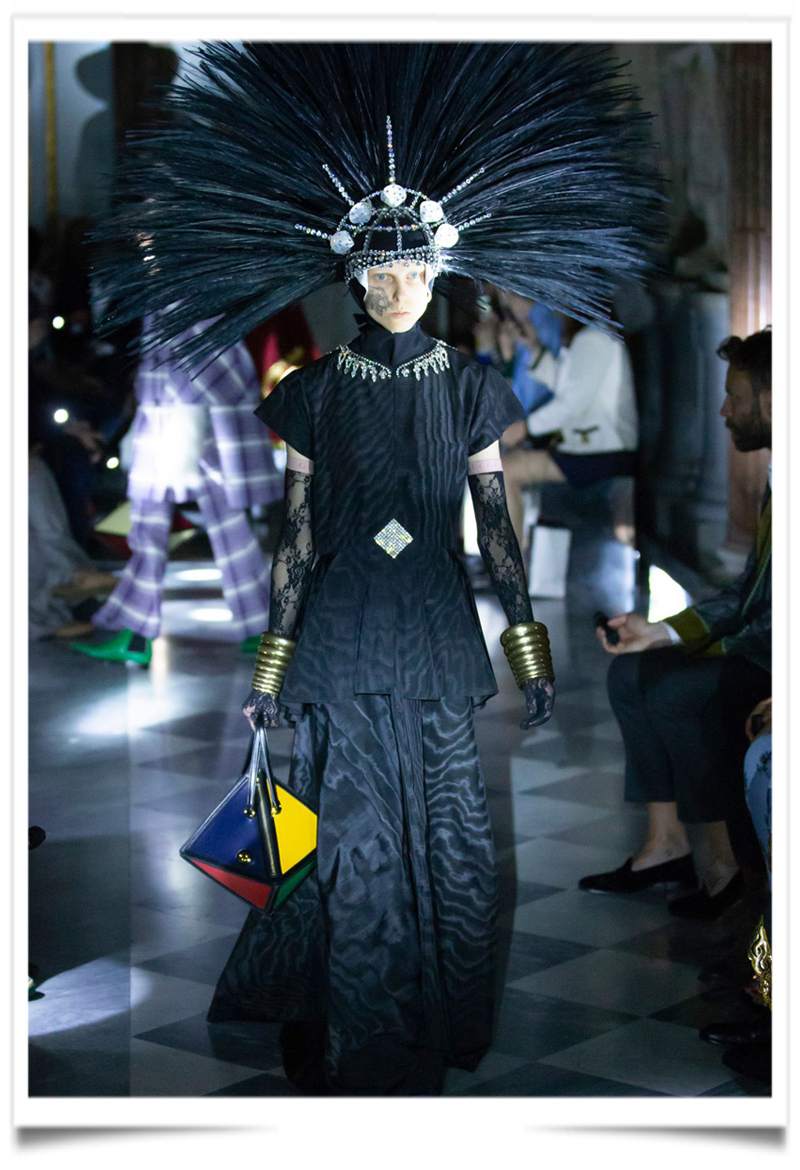 Just two miles away from Vatican City, a bold pro-choice message was unfurled Tuesday before an international fashion public. In a darkened space in the halls of Rome's Capitoline Museum, stone Roman faces and their gods presided over a runway where a white gown embroidered with a sequined uterus stirred a media frenzy.
It was Gucci's 2020 cruise collection, and designer Alessandro Michele chose to make his voice heard through his most powerful weapon: needle and thread.
Amid controversial times, Michele was successful in making fashion's voice heard. Just across the Tiber River, however, as the 47-year-old designer was putting the finishing touches on his fashion-forward collection, Pope Francis voiced his opinion on the pro-life, pro-choice debate, at a Vatican conference on Saturday. According to the New York Times, the Pope stated that abortion, even of a sick fetus, is like hiring a "hitman."
Homage to Michele's Roman upbringing. Models draped in veils and swathed in flowing gowns called to mind the Vestal Virgins, ancient highborns, who in Roman times took a vow of celibacy to honor the Godess Vesta.
The Willy Wonka of fashion, Michele has a knack for architecting his own fantasy world from scratch. Season after season, he infuses the art of hand craftsmanship with his appreciation for antique art, culture, and literature. His ability to captivate the millennial generation through modern media is one of the main drivers of Gucci's recent success.