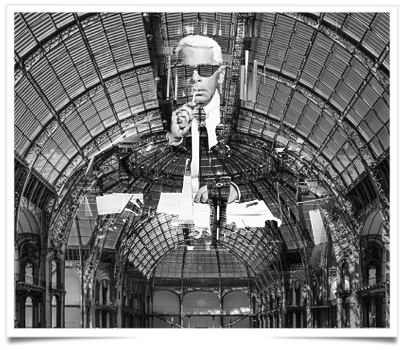 Karl Lagerfeld Memorial Event to Be Held in Paris, Organized by Chanel, Fendi and the Karl Lagerfeld brand, "Karl For Ever" will be staged at the Grand Palais for one night only.
In celebration of his legacy, the houses of Chanel, Fendi and Karl Lagerfeld have organized a memorial in honor of the fashion Kaiser. The tribute, named "Karl For Ever," will be held at the Grand Palais in Paris on June 20, for one night only during Paris Men's Fashion Week.
There had been no public ceremony since the designer's passing. In keeping with Lagerfeld's wish not to have a public funeral, he was cremated during a private ceremony in Nanterre, France. The event, accessible via private invitation, should attract around 2,500 guests.