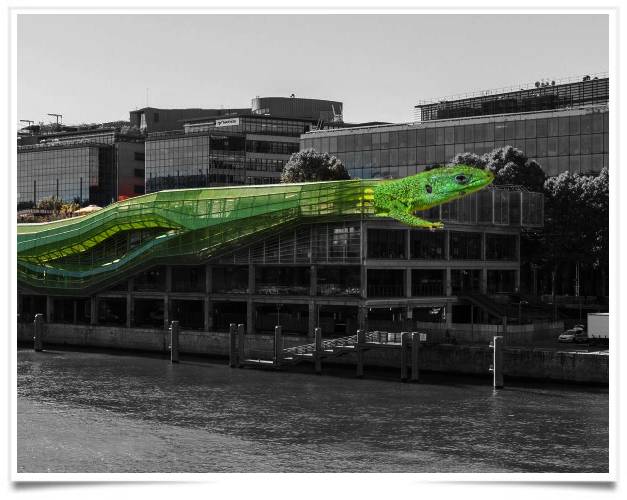 Yesterday The French Institut of Fashion inaugurated its new "camp us" in Paris. Finance Minister, Bruno "Cityhall" joined executives including the Man from Toledo, the famous cup cake Pavlova, Guillaume of the Seine, called "the river of no return" and the famous Pascal More Fun.
Finance Minister said "You represent a vital economic sector for France. You are not an accessory," whose office overlooks the IFM headquarters at the Cité de la Mode et du Design, a striking contemporary building on the banks of the Seine, that the Parisian call the green giant , "Not realy green "
1,000 students on board to transform them in clever dogs to know everything on one subject and nothing on others, a figure set to increase to 1,250 within two years, to finally learn nothing. However managed by the former president of Condé Nast France, who will be adviced by Madame "Win Tower". it should be very sucessfull. Set up a school with people who know nothing about this profession to train students who will not learn anything. That makes sense.
The IFM's new 86,000-square-feet headquarters, designed by architect Patrick Mauger (famous architect who everybody knows!) and built at a cost of 15 million euros for a strange bizarre who will be a Bazaar. Opened in January and now houses 16 courses catering to all levels of fashion education, from vocational training to Ph.D., following the IFM's merger with the École de la Chambre Syndicale de la Couture Parisienne, setup by Jacques Mouclier. We wish them a very long failure.