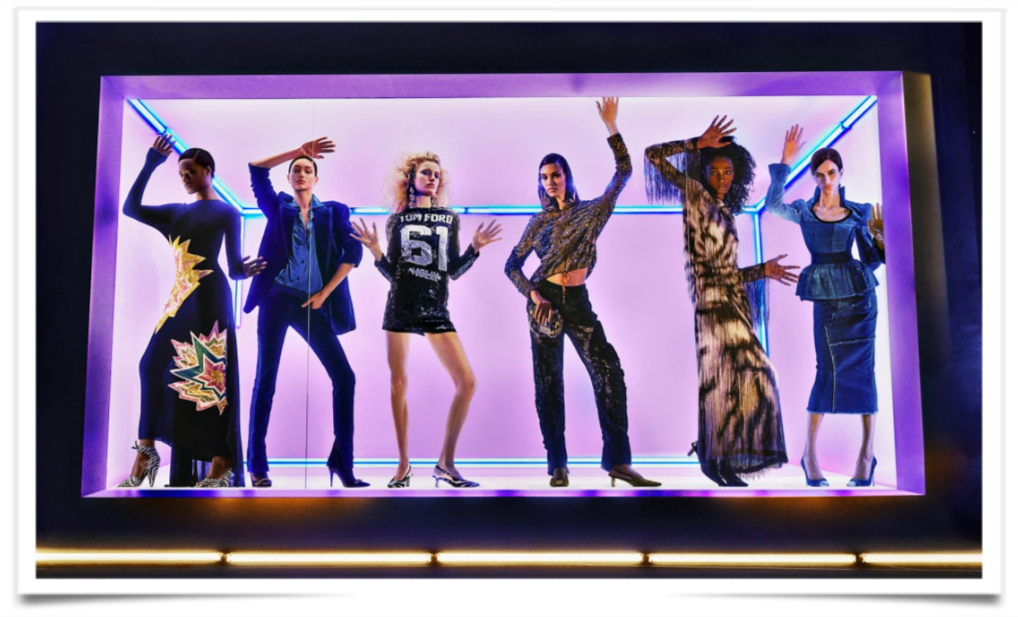 It's the end of the shows for Tom Ford. The designer has just released his latest women's ready-to-wear collection for fall on his website, featuring his favorite looks from the past 13 years.The cult of personality like Karl without the talent
Ford orchestrated his release in cinematic fashion, animating his models in glass cases as if they were mannequins in a museum exhibit, and standing in front like a conductor. A sort of Karl of the poor, he will make collections with his trainees, and after the first two nothing more.
During his tenures at Gucci and Yves Saint Laurent in the 1990s and early 2000s, Ford failed to infuse his women's collections with the same fashion magic as his men's collections.
Thanks to the Tom Ford runway shows, he was able to expand his celebrity fan club, which made Ford's beauty brand so successful that he was able to sell it for $2.8 billion in November.