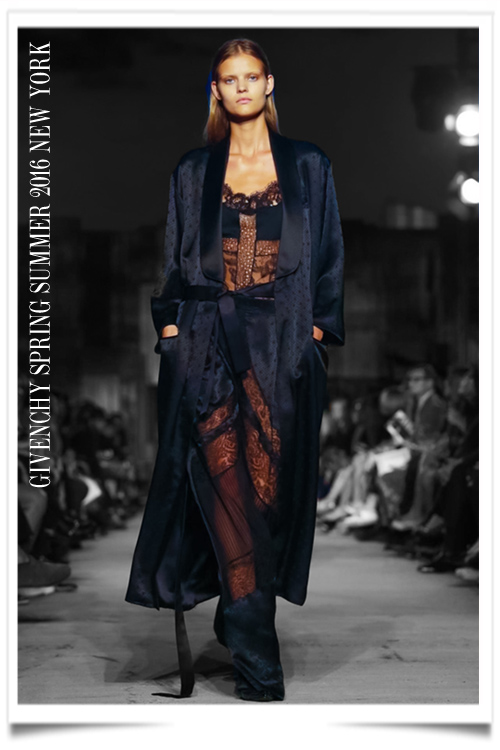 On 11 September 75 models have presented the Givenchy black and white collection Spring/Summer 2016 with the skyline in the background of the new World Trade Center and paraded to the sound of a Buddhist monk in honor of 911.
Among the true stars who were all on time were invited Julia Roberts, Uma Thurman and Amanda Seygried, the rapper Nicki Minaj, the Alexander Wang, Michael Kors and Vera Wang designers. 800 members of the public had been drawn to attend at the outdoor show as well as over 200 fashion school students.
The guests were seated on wooden pallets sometimes installed in small constructions open on the sky, made of recycled wood and rusty metal sheets, built for the occasion on Pier 26, a huge pier on the Hudson, south of Manhattan. Riccardo Tisci conceived the show in association with the Serbian artist Marina Abramovic.
They choose the 11 September to commemorate the 2 983 victims and stated that he wanted a show representing Love and Loyalty. We can still wonder whether there have not simply chosen this date and place to make the buzz as we do not see really the link between Givenchy House, the drama and the Luxe.