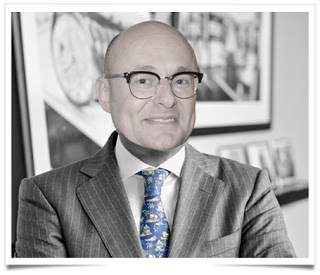 The recent management shake-ups at Richemont Group just took an unexpected turn. The luxury conglomerate, which owns brands the likes of Cartier, IWC and Vacheron Constantin, announced earlier today that its head of watchmaking, marketing and digital, Georges Kern, has resigned, effective immediately.
Kern, who has been with the Swiss luxury group for 17 years, only assumed this latest role less than four months ago.
He has also stepped down from the Senior Executive Committee and the Group Management Committee, and will no longer be standing for election to the Board of Directors of Compagnie Financière Richemont SA at the forthcoming annual general meeting of shareholders.
In a statement, Richemont's chairman Johann Rupert said that Kern had been offered "an interesting opportunity to become an entrepreneur". He also thanked him for his "successful career at IWC Schaffhausen" as Kern had been CEO of IWC for over a decade before taking on the corporate role.
Now Richemont's watchmaking, marketing and digital staff will report to the Senior Executive Committee.