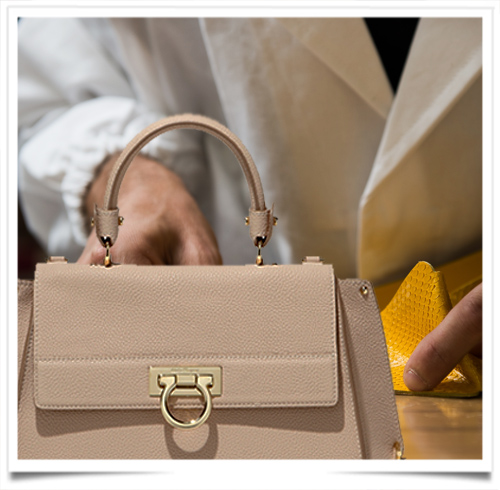 Salvatore Ferragamo has inaugurated a new advanced artisanal laboratory inside his Osmannoro plant.
The 12,916-square-foot space, which is dedicated to the development and realization of men's and women's leather good samples, will enable the company to further expand its leather accessories offering through the combination of a traditional artisanal approach and the use of innovative machineries and techniques. The new laboratory has been realized with eco-friendly materials and was designed to reduce the environmental impact of the manufacturing processes.
"In keeping with the brand's philosophy, focused on the development of artisanal products celebrating Made in Italy craftsmanship, the new leather goods laboratory will enable our artisans to grow their passion and skills with an approach based on innovation and research, always in the respect of tradition," said Salvatore Ferragamo chief executive officer Eraldo Poletto. "This new project doesn't only celebrate Ferragamo's know-how in the leather field but will also offer chances to further create new products thanks to the possibility to test innovative materials and enhance the quality and efficiency of the different production processes."
"Also, for the realization of this space, we decided to adopt design solutions aimed to guarantee energetic" said Salvatore Ferragamo president Ferruccio Ferragamo.
Reflecting this eco-friendly approach, by the end of 2018, the company will also complete the works for the realization of a new logistic hub, which will also feature a mechanized warehouse.